This is the question I have for you today. I know it is for you reading this, and I know you understand me perfectly.
May be you asked God to save you from armed men, and you promised him that you will live a life worthy of him, or you were on your death bed and the doctors had written off your case, but God turned your situation around. May be it was a mistake you made and your life started to go down a downward spiral, yet God's hand of mercy preceded judgment.
One of the disciples of Jesus named Peter denied him 3 times (see Luke 22:54-62), but God gave him a second chance and he did not misuse it, he became the pillar in the body of Christ.
Let us look at one of the kings in the bible named Hezekiah, Prophet Isaiah told him the word of the lord, that he was going to die! King Hezekiah cried to God saying:
"Then he turned his face toward the wall, and prayed to the Lord, saying, "Remember now, O Lord, I pray, how I have walked before You in truth and with a loyal heart, and have done what was good in Your sight." And Hezekiah wept bitterly".
– 2 Kings 20:2-3 NKJV
Then God told Prophet Isaiah to the king saying:
"I have heard your prayer, I have seen your tears; surely I will heal you. On the third day you shall go up to the house of the Lord.  And I will add to your days fifteen years. I will deliver you and this city from the hand of the king of Assyria; and I will defend this city for My own sake, and for the sake of My servant David."'"
– 2Kings 20:5b-6 NKJV
It is sad to say that after the Second chance king Hezekiah was given, he became proud and selfish, and Isaiah said to him:
"Hear the word of the Lord:  'Behold, the days are coming when all that is in your house, and what your fathers have accumulated until this day, shall be carried to Babylon; nothing shall be left,' says the Lord.  'And they shall take away some of your sons who will descend from you, whom you will beget; and they shall be eunuchs in the palace of the king of Babylon.'"
– 2 Kings 20:16-17
Even at this, Hezekiah did not care about his descendants, as long as there was peace in his own time.
He is not a good example and we must not follow his ways.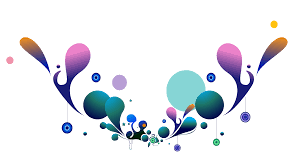 I really do not know what your situation was like, neither do I know what you told God you will do for him. I really do not know. All I do know is what I am asking you right now "what are you doing with your Second Chance?"
Many people do not live out to the fullest their second chance, many even turn their backs on God all together.
Remember what the scriptures say:
"When you make a promise to God, don't delay in following through, for God takes no pleasure in fools. Keep all the promises you make to him"
– Ecclesiastes 5:4 NLT
Do keep your promises to God.
Are you living the life you said you will live? Have you stopped the things you said you will? Have you reached out to the people you said you will reach out to? Are you the person you said you will be?
You were given a Second chance for a reason… you know it and I know it.
I pray that you fulfill the reason for which you were given a second chance for.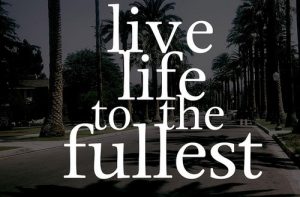 Till next time
Morenike Vincent